Classic, creamy and flavorful pumpkin soup made with fresh pumpkins and spices.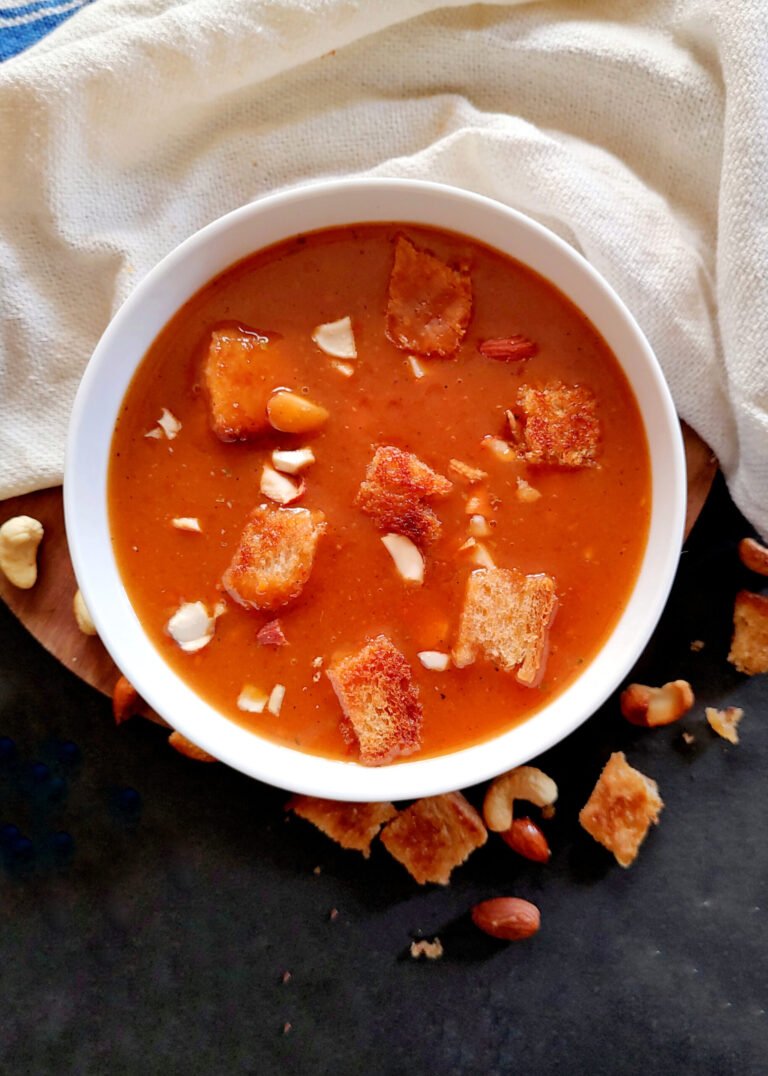 Enjoy this steaming hot bowl of tomato soup, made with fresh tomato, onion and garlic, seasoned with Italian herbs and garnished with roasted dry fruits and croutons.
This healthy sprouted moong veggie salad is packed with proteins, vitamins and minerals. Loaded with fresh veggies, sprinkled with few spices and tangy lemon juice, it has a magical combination of flavors.